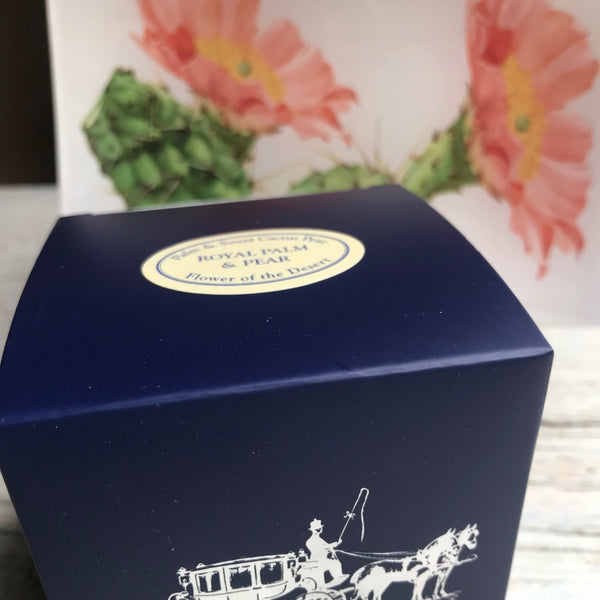 ROYAL PALM and PEAR
---
---
---
ROYAL PALM and PEAR
Currently Unavailable-  Check back Soon for this Great Fragrance!
NEW!   Scent of Royal Palm and Prickly Pear, garden grove and sweet desert cactus flower.  With clean, fresh, crisp Notes of Prickly Pear,  Valencia Orange, Island Air and Palm leaves,  Apricot,and Moroccan Rose vanilla and musk.  A great gentle Grove and Desert Air new Fragrance, we think You Will Love!
Choose:  
4 Ounce Gift Boxed Tin; and 1 Ounce Tin.  
---
---
---
---